Septic Tank Pumping & Repairs in Dickinson, ND
Having a quality and reliable septic system is very important for people in the Dickinson, ND area. When you have a quality septic system, it can help to ensure that wastewater is able to efficiently and cleanly leave your home. While septic systems can last for decades, they do require service on occasion. A septic system service provider, such as Berger's Sanitation Service, can offer various services for your septic system.
Septic Tank Pumping
One of the most important and common septic tank services that you will need is a pumping service. Depending on the size of your septic tank, it can start to fill up after a couple of years. To ensure that it is emptied properly, using a septic tank pumping service is important. This service will involve efficiently pumping out your septic tank, which can prevent it from overflowing or incurring damage.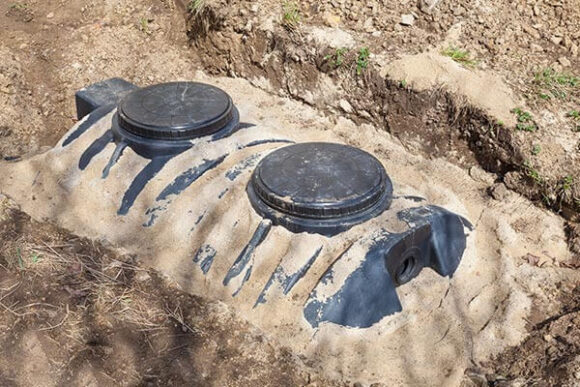 Septic Tank Repairs and Maintenance
Septic systems and tanks are built to be durable and last for a long time. However, there will come a time when they need to be repaired. If you notice odd smells around the septic tank or that the grass by it is always wet, it could be a sign of a leak that needs to be repaired. A septic tank service provider will be able to make any repairs necessary for your tank to keep it in good working order.
Inspection Services
Another service to take advantage of for your septic system is an inspection service. Ideally, all people should have their systems inspected at least once per year. When this is done, it will allow you to identify repair needs early and before they become larger problems. Inspection services can also include any routine maintenance needed to keep the system in good working order.
If you need septic system service in this part of North Dakota, it would be a good idea to contact us at Berger's Sanitation Service as soon as you can. The team here can answer any of your questions and even schedule your home appointment and system service. This can be an important step toward keeping your home septic system in great overall condition.