Complete Septic Service & Portable Toilet Service
Septic Services in Dickinson, ND
For anyone living in the Dickinson, ND area, having a reliable septic system on your property is very important. A septic system is a major part of a home sewer and plumbing system, and ensuring it remains in good condition should always be a top priority. While there are home maintenance tips that you can follow to keep the system in good condition, repairs and professional services may be required on occasion. If you are in need of any septic tank services in this area of North Dakota, calling the team with Berger's Sanitation Service can be a great option for various reasons.
Variety of Septic Tank Services Provided
One of the reasons why you should work with Berger's Sanitation Service is that they offer various services to help with your septic system.
Maintenance and Repairs
One of the most common services that the company provides is maintenance and septic tank repairs for systems. Similar to any other part of a home, even a quality and durable septic system will start to break and wear down. These professional septic services will involve providing any routine maintenance needed, identifying any past-due maintenance during the inspections, and then making any necessary repairs.
Installation Services
While a septic system can last for a very long time, it will eventually need to be replaced. Another one of the septic services provided by Berger's Sanitation Service is full installation services. This part of the process will include helping you determine which type of septic system is right for your property and situation. Berger's can then help with all of the necessary installation and connection services.
Portable Rentals
If there are issues with your septic system, you may not be able to use it for a period of time. If you need to remain in the home, you will need an alternative. The team with Berger's can provide you with solutions in these situations, including portable toilet rentals.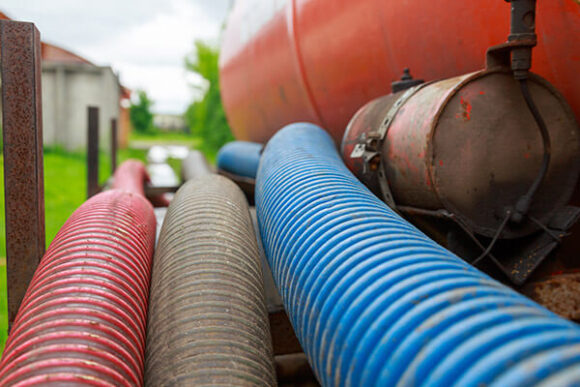 Long-Standing History With Community
While you will be happy to know that Berger's Sanitation Service can provide any septic services that you need for your septic system, you will also be impressed with their long-standing track record. The company has been serving the Dickinson area for nearly 65 years and continues to strive to provide top care to meet its customer's needs. This will give comfort that you are working with a reputable company.
If you need any type of septic tank maintenance, repair, or inspection service, Berger's Sanitation Service should always be the first company you contact. They are experienced and reputable contractors in the area. They can offer any services you need to ensure your septic system continues to be in great condition and provide the support your home needs.
Serving the following areas: Eland, ND | Lehigh, ND | New Hradec, ND | South Heart, ND | Gladstone, ND | Schefield, ND | Zenith, ND | Daglum, ND | Hirschville, ND | Taylor, ND